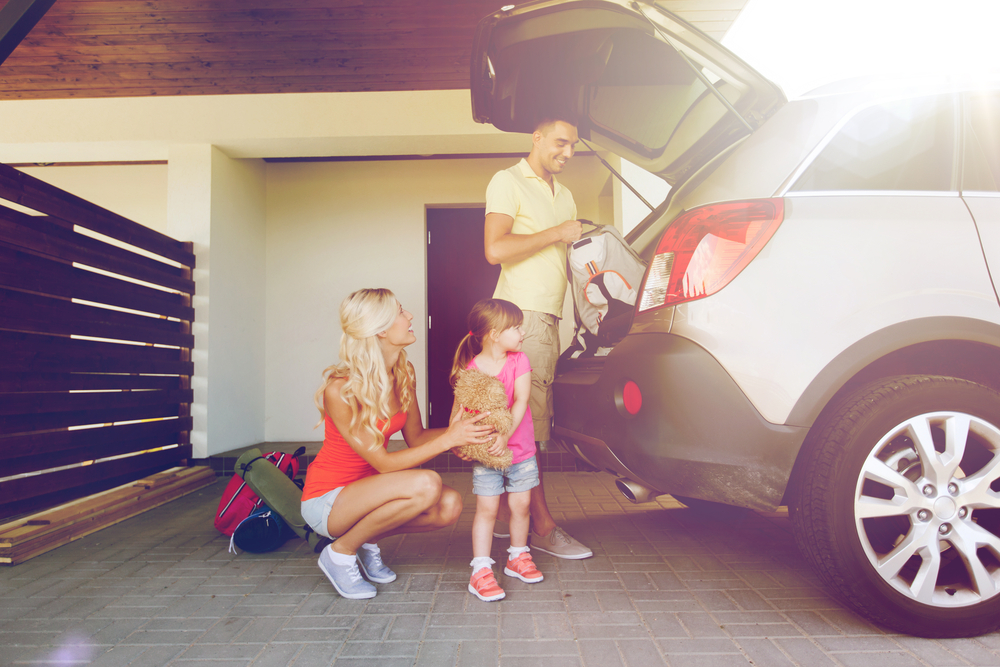 How to Save When Purchasing Multiple Insurance Policies
Thursday, September 27, 2018
It's no secret that insurance companies want your business. And most of them will take all the lines of business that are thrown at them. This is good news for you because to get your business; insurance carriers must offer great incentives. Enter the multi-policy discount. A multi-policy discount is a reward that carriers offer when you purchase more than one policy with them. Most of the time the bigger discount is on a home policy, but you will still see savings on other policies like your auto insurance.
One Carrier for All of Your Policies
Choosing an independent agent that can bundle all your lines of business has many benefits. Not only will the insurance carrier offer you a discount, but you'll also get the ease of having all your coverage in one place. Typically, you can access all your lines of business through one portal, making it easy to get your policy information when needed. And if you ever need to turn in a claim or come across other issues, you only have to call your agent. When shopping for insurance, be sure to look for an agent that provides coverage for all of your policies.
Take, for instance, purchasing a home. Most likely you will have a mortgage on it, and your lender will require a homeowner's policy. But your current auto insurer does not offer home insurance. Then, instead of going with a carrier you already have a relationship with, you have to search for a new one and risk paying higher premiums than if you were with the same insurer. If your current insurance provider only offers one type of insurance, it might be time to consider moving to a carrier that offers multiple lines.
Other Things to Consider When Looking for the Multi-policy Discount
You may be able to get the multi-policy discount before switching all your policies over to a new insurer.  Typically, if you've committed to switching all your policies over at a specific time, you can still get the multi-policy discount on a policy in before you move both policies. For example, if you are moving your auto insurance to a new company but need to wait to switch your home policy until it renews. That's okay; just let your new carrier know so they can make the old carrier aware of the future switch. In most situations you can get the multi-policy applied to your auto insurance before switching your home, saving you some premium dollars.
At Protective Agency we can provide coverage for your home, auto, motorcycle, and even your RV! However, we know that some people may not need more than one policy. The good news is that are other ways to save on insurance.
Tips for Lowering Your Insurance Rates
Besides bundling your insurance policies with the same carrier, you have a few ways you can lower your insurance rates. Check out these pro tips for keeping your premiums low.
Pay your bills on time. Your credit rating can affect your insurance rates.
Shop around. Our quoting system makes it easy for you to get multiple rates from different carriers.
Consider higher deductibles. Higher deductibles can reduce your monthly premiums.
Avoid coverages you don't need. Don't insure your home for then the cost to replace it. Or if you drive an older car or a car that has been paid off, you may not require physical damage coverage. Our insurance experts are ready and will be happy to help you determine the coverages you need.
Be sure to ask about other discounts. You may qualify for additional discuonts that the carrier may have.
Pay in full or with automatic payments. Many carriers will offer better premiums to those who can pay in full or set up an automatic draft each month.
Final Thoughts
Helping you to protect investments like your home and autos is a top priority for us.  Our goal is to make sure you're adequately protected with the right insurance coverages, but we also want you to get that coverage at the best rates possible.
To learn more about multi-policy discounts and how they can help you save on your insurance needs, contact the experts at Protective Agency at (877) 739-9367. Our licensed insurance experts will be happy to answer any questions you have.