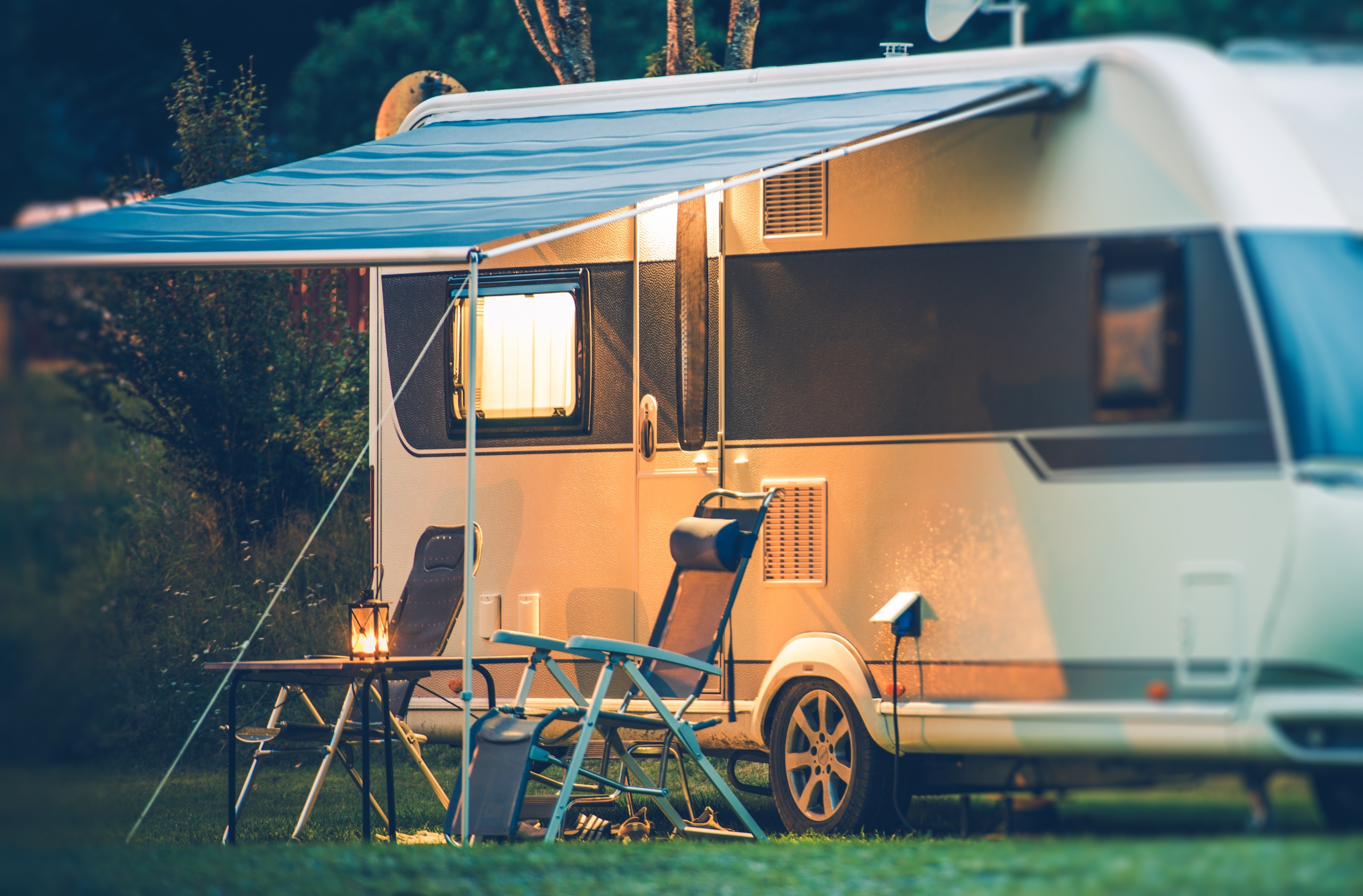 Does RV Insurance Cover Water Damage?
Tuesday, November 21, 2017
When taking your RV on a road trip, a common issue that could arise once you return home is water damage. RV's spend a lot of time outdoors, and some water damage is nearly inevitable. So, the question quickly becomes – does RV insurance cover water damage? The answer, like many involving insurance claims, is not always clear.
To find out if your RV insurance covers water damage, we need to dig a little deeper. So, let's dive in.
The Type of Coverage Matters
First and foremost, the type of RV insurance you have and how you use the RV matter. There's a plethora of RV insurance policies available, and a vast difference between full-time RV living and part-time. Let's look at some typical RV insurance options:
Collision Coverage: This coverage protects your motorhome when in an accident with another vehicle or object. The coverage usually protects the structure of the vehicle and certain objects inside.
Comprehensive Coverage: This coverage protects your motorhome from damages not due to an accident. Common issues include fire damage, hail, and even water damage. Comprehensive coverage does not guarantee water damage protection alone.
Contents Coverage: This coverage offers protection for your personal belongings that travel with you in the RV. Things like TVs, computers, clothing, and other valuables can be covered. Make sure to confirm what is included with your insurance agent.
Liability Coverage: If you cause an accident, liability coverage protects you from the costs associated with causing bodily harm to another individual. This works similar to car insurance. You will be required to have a certain amount of coverage to legally drive your RV.
Medical Payments Coverage: This coverage pays for medical costs related to injuries you or your passengers sustain in a collision you caused.
As you can see, there is no specific water damage coverage commonly available. You will have to specifically ask your insurance agent about full water damage coverage and see if the company offers such a policy.
Many of the policies above, like comprehensive, will offer water damage coverage in certain situations. If a thunderstorm sends a tree branch through your RV window and rain causes damage after the window was broken, your RV insurance should cover you – if you have comprehensive coverage.
However, other situations may leave you vulnerable. There are many exclusions with water damage policies for RVs.
Water Damage Exclusions
Now, listing every exclusion isn't possible, but we wanted to offer common exclusions that RV owners face – if they do not specifically apply for water damage coverage. Common RV insurance water damage exclusions include:
Manufacturer defects
Wear and tear
Lack of maintenance over the years
Freezing temperatures
Accumulation of snow and/or ice
Water leakage
Dry rot, corrosion, rust, etc.
If your water damage claim stems from any of the above, a general RV insurance policy will typically deny the claim. If you want protection against these type water damage issues, you will need to speak to an insurance company about a full water damage policy.
Do You Need Water Damage Coverage?
Many RV owners ask this question, and there's no right answer. Every owner has a different situation. Overall, you need to consider how often the RV is used, where you're traveling, how old the RV is, and where the motor vehicle is stored.
If you live in the RV full-time, then a comprehensive policy with full water damage coverage should be considered. In fact, it's a great idea. If the RV is only used now and then, you may not need water damage coverage outside your regular policy.
If you're traveling in dry, arid regions that don't get a lot of rain and rarely get any snow, then water damage may not be needed. Older RVs often need more water damage coverage due to wear and tear. Newer models may be fine.
If you're storing your RV outdoors when not in use, then the vehicle will be at risk. If you keep the RV in a heated indoor facility when not in use, then water damage coverage could be irrelevant.
Does RV Insurance Cover Water Damage? – Overall
If you're concerned about water damage coverage for your RV, there's only one thing to do. Get in touch with your insurance agent and see what types of damages are covered in your policy. Find out if you have the type of coverage you desire and require.