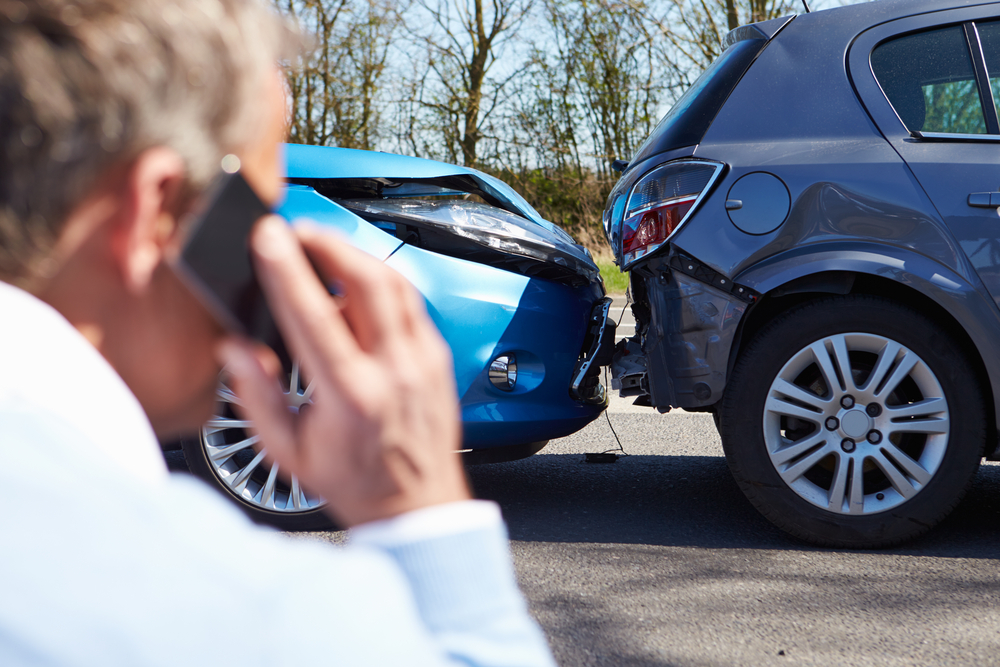 What Does Comprehensive & Collision Insurance Cover?
Comprehensive and collision insurance are automobile insurance coverages that protect vehicle property damage and loss. But, before delving into further details about what they cover, let's first review automobile insurance as a whole. It is important to first understand how the entire policy works before you can fully understand how the coverages work. As well, certain rules and regulations impact your decision making when you purchase a policy. Also, knowing how those rules and regulations apply, will make it easier to understand what comprehensive and collision insurance cover.  
Automobile Insurance
There are many types on insurance available- from health insurance and life insurance to home insurance, and auto Insurance. All of these are put in place to protect us from bad situations that are inevitable. Not everyone has every kind of insurance. Many policies are for the consumer to choose, allowing some not to buy insurance for their own reasons. Many people end up putting it off, knowing they need it, but aren't quite ready to commit. State laws regulate automobile insurance, making it particularly different than the other insurances, and much harder to avoid. Most states require residents to insure every car they own. Broken down beat up trucks, brand new Audis, and antique cars are all treated alike in that no matter what they all require some type of coverage.
Some states only require drivable cars (i.e. those with a license plate) to have insurance, while about thirty states allow residents to deposit cash or post a bond in lieu of insurance (check with your local Department of Motor Vehicles). The drawback is, if you were at fault in an accident, you would have to pay back the expense in full.
Two states, however, don't mandate Automobile Insurance. They are:
New Hampshire: Residents are nonetheless responsible up to $25,000 for any property damages and $50,000 for any liability they caused. If they could not pay, their license most likely would be suspended.
Virginia: Residents could pay the state $500 annually, but would still be responsible for any damages they caused.
Essentially, driving without automobile insurance is not a smart idea. Driving without insurance may lead to higher bills as you are responsible for car repairs and medical bills, but also may lead to litigation. If an uninsured person is responsible for an accident, those involved could sue that person. Even in a minor accident and minor injuries, the uninsured driver is left with all kinds of bills and now litigation fees and possible compensation to those involved. It's just not worth it.
Automobile Insurance Coverages
All insurance policies contain what is called a coverage. An insurance coverage is an amount allocated towards specific liabilities or risks. The minimum number of policies (groups and kinds of coverage) and the amounts each insurance policy must cover differ across the nation. Here are the most common types of automobile insurance coverage:
Bodily Injury Coverage. If a driver is deemed responsible for an accident, this helps pay for the physical injuries the driver has caused. Most states require residents to carry this at a minimum amount set forth by the state.
Property Damage Coverage. If a driver is deemed responsible for an accident, this helps pay for all the property damage the driver caused, including the car, fences, and anything else they may have harmed. Most states require their residents to carry a minimum of this as well.
Liability Insurance Coverage. A combination of both bodily injury coverage and property damage coverage. Since most states require both of the above, they just combine it into this one for easier understanding.
Personal Injury Protection. This pays for the medical treatment of the insured driver and passengers, regardless of fault. The insured's policy pays for their medical expenses (i.e. health insurance does not pay the medical bills). This coverage is required in some states. It is also known as no-fault coverage.
Uninsured and Underinsured Motorist Coverage. Uninsured and underinsured motorist coverage covers property and medical expenses when an uninsured or underinsured driver is at fault for an accident. Underinsured and underinsured motorist coverage benefits kick in when another driver is at fault, but their insurance cannot pay all the insured's medical bills, or the driver has no auto insurance at all. This coverage is required in some states.
Collision Insurance Coverage
Collision coverage pays for damages to an insured person's vehicle when they are at fault. If the insured driver hits a fixed object, if they flip over, or if a pothole causes damage are common examples. It commonly pays for repairs equaling your car's fair market value. If your car is totaled (i.e. repair costs surpasses the value), most auto insurance carriers will payout the loss of your auto in actual cash value (ACV).
Collision coverage is normally sold with a deductible around $250 to $1,000. The lower the deductible, the higher your premium. Regardless of who's at fault, you'll always be compensated for repairs, after you have paid the deductible. If another driver is at fault and the insured driver's insurance carrier successfully recovers monies from that other driver's insurance, it will reimburse your deductible in most cases.
Collision coverage is not state mandated, so not everyone will want it, especially in the case of an older car that isn't worth much. But, new or valuable vehicles would benefit.
You may be required to purchase collision coverage for a leased vehicle.
Collision coverage does not cover damages due to:
Flood
Theft
Hail
Flying or Falling objects
Fire
Natural disasters
Hitting an animal / being hit by an animal
Storms
Natural disasters
Vandalism
Comprehensive Coverage
Comprehensive coverage reimburses drivers in the case of a stolen car or when something else, other than a collision with another vehicle, causes damage to the driver's car. Such instances include natural disasters, falling objects, animal accidents, vandalism, explosions, etc. It also will pay back the cost to repair or replace your windshield. In other words, it pays for damaged property, whereas liability coverage doesn't.
Comprehensive coverage is usually sold with a $100 – $500 deductible. The higher the deductibles, the lower the premium. Like collision coverage, it's not state mandated, so, again, not everyone will want it, especially in the case of an older car that isn't worth much. But again, new or valuable vehicles would benefit.
You may be required to purchase collision coverage for a leased vehicle.
Gap Insurance
As noted, typical comprehensive and collision coverages only reimburse a car's ACV, which might be just 80 percent of what the buyer paid. This means that if an accident totals the car, some drivers might wind up paying for a loan on a car they cannot drive. That's where Gap Insurance would help. It pays the difference between what the driver owes on the car and what the driver's insurance company says it's worth.
Gap insurance is also helpful for stolen vehicles. Comprehensive insurance will cover the value of the vehicle, but not always the value of the loan. Drivers could possibly wind up paying for a car that is lost forever.
As mentioned previously, all 50 states have their own rules and regulations with regards to automobile insurance. So, there is a wealth of information out there about specific states and coverages. Consider your own policy, too. It's probably very long and complicated. But, understanding the fundamentals should keep everything simple.